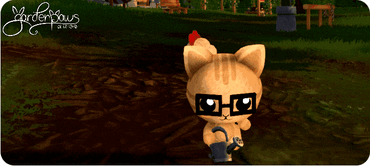 Raising animals can not only be fun, but it can also give the player access to new items. This can range from common delicate fur, to rare golden poop drops.
Background
Edit
Players should be aware that:
Animals need specific habitats in order to be raised by the player
Once an animal reaches its adult phase, it no longer needs to be fed
Animals can be raised to drop items (such as feathers and eggs) that can be used to complete quests or in crafting recipes. Some animals can also be used to gain specific items, such as milk.
The following are places that animals can be raised in:
Animals are categorized based on where they need to be raised.
Chicken CoopEdit
Cat HabitatEdit
Bunny HabitatEdit
Duck PondEdit
These animals have not yet been implemented into the game so that the player can raise them.
All animals will eventually be available to be raised by the player
Animal(s) can be placed in the player's pet slot, which makes the animal follow the player