Welcome to the Garden Paws Wiki! This database is built and maintained by people just like you, with the aim to be the go-to guide for all things Garden Paws. There are 2,665 articles and counting since the wiki was founded on August 11, 2018.

Overview • Help
If you need help with something not covered here, feel free to ask on the Bitten Toast Discord Server. The community is very friendly, and we welcome new players!

Please be aware that this wiki contains spoilers.
About the Game
You have inherited your grandparents farm as they set off to travel the world. Explore the islands to collect materials and ingredients, and craft items to sell in your shop. Work with Frank, the local contractor, to expand your home, build a new barn and coop, and assist the locals in building up the town to reach its full potential. With each upgrade, new NPCs appear with their own items and quests.
Current game features:
Turn your small home and shop into a large farmland through upgrades and questing.
Grow seeds into beautiful flowers and vegetables to sell in your shop.
Explore caves for valuable resources such as geodes, coal, and marble.
Upgrade your tools and weapons.
Overcome natural disasters with the help of the townsfolk!
Raise and tame a whole range of animals, from chicks to hippos. Recent additions include hedgehogs and skunks!
Collect and ride a fun selection of mounts.
Build up the nearby Town of Florens, adding a Museum, Blacksmith, Inn and more!
Donate collections of items to the Museum for rewards.
Find Loot Chests across the islands that can hold random plants, skins, and accessories!
Personalize your character with unique skins, accessories and more.
Spend some relaxing time fishing, and catch a variety of fish to cook or sell.
Play minigames to win prizes in seasonal events, like the yearly Easter Egg Hunt and Summer Festival!
Take a boat to visit other vast locations, like Halloween Island, Winter Island, Combat Island, and brand new Kozita!
If you're looking for a bit of action, try fighting your way through the procedural Dungeon! (You don't have to, though.)
Join friends in Multiplayer Mode (currently being worked on to iron out bugs)
Build your dream structures in Creative Mode!
Coming soon:
More bug fixes and performance increases
Nintendo Switch version
About Garden Paws
Garden Paws was officially released on Steam in December 2018, but is still in active development. A date is yet to be announced for the Nintendo Switch version, but the devs have been working hard on it!

For the latest updates and additions, check the Patch Notes, Steam News Hub, or Kickstarter Blog.
Follow Garden Paws on Twitter and join the Bitten Toast Discord channel to join discussions, make suggestions, and provide feedback with the developers and the Garden Paws community.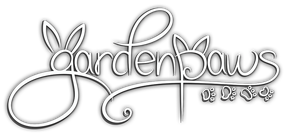 Wiki Update Corner
We don't have all the data for Breeding and the newest Kozita updates yet (as of December 2020), so if you can help out with missing sell/buy prices or other info, that would be awesome.
Older stuff:
Downloads page added, featuring desktop and mobile backgrounds
Poll is down indefinitely, because the Fandom move/upgrade broke it. Working on figuring that out.
Last updated: January 2021
Community content is available under
CC-BY-SA
unless otherwise noted.