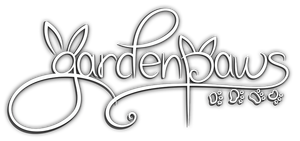 Welcome to the community-driven Garden Paws Wiki! This wiki is a source regarding Garden Paws, created by Bitten Toast Games, which is a relaxing role-playing game that also includes multiplayer. This game has been (and still is) in active development since June 2018. The game will be set to officially launch in December 2019 on the Nintendo Switch and PC.
If you are wanting to make contributions to the wiki, but are unsure of where to start or what to do, please check out the Wiki Bulletin' Board.

Please be aware that this wiki contains spoilers. Not to mention, all information on this site is subject to change due to the game being actively developed.
---

Pawesome News

---
     You have inherited your grandparents farm as they set off to travel the world. Work with Frank at the local construction shop to finish off the final touches on your new home. Aid Frank and Mayor Wilson in building up the town so it can reach its full potential.
To build up the town you need coins, what better way to earn those then by running a shop! Explore the islands and its caves to collect everything from flowers to poop to sell in your shop. Over time and with each building built, new townsfolk sail to the island with new items for purchase and quests to complete.
Current game features:
Turn your small home and shop into a large farmland through upgrades and questing.

Grow seeds into beautiful flowers and vegetables to sell in your shop.

Raise and care for animals like chicks and chickens. With recent additions including calves, lambs, baby goats, baby alpaca, foals and ducks.

Build up the nearby town adding a Museum, Blacksmith, Inn and more! 

Upgrade your tools and weapons.

Collect artifacts to sell or donate to the Museum for fame and rewards.

Explore caves for valuable resources such as geodes, coal, and marble.

Find random chests all over the game that can hold plants, skins, and accessories!

Personalize your character with unique skins, accessories and more.
Multiplayer (currently being worked on and will be improved in the future)
Fishing
Overcome natural disasters with the help of the townsfolk!
Creative Mode (currently in beta)
Coming soon:
Mini games (more info on this at a later date)
Procedural Dungeons

More will be added here as they are announced. Follow our Twitter and join our Discord channel to discuss suggestions and provide feedback with the developers and the Garden Paws community.
Mallard Feather
edited by Pdodd 12 hours ago
Summer Festival
created by Pinktrashcat

| | |
| --- | --- |
| New page: | Similar to the Easter festival and Winter festivals, the summer season also has a festival offered behind Malu's cloth stand and the cabbage patch.... |

First Wood

Is something missing? Is there a mistake? Don't be shy.
Click the edit button and
you can add to any page!

earned the First Wood badge
Awarded for making 1 edit on an article!

Lemon tree
edited by Mdrole
Community content is available under
CC-BY-SA
unless otherwise noted.