Mayor Wilson is the mayor of the Town of Florens.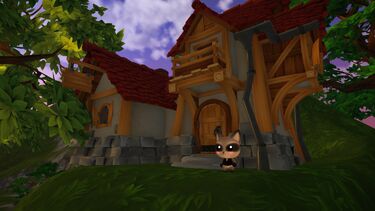 The Mayor in front of their house
Shop
[
]
The player can purchase coin bags from Mayor Wilson, which converts coins into items that can be stored in chests or given to other players.
Seasonal Quests
[
]
Mayor Wilson offers the player a free Winter Large Deco Crate every year on the first and last days of Winter. They are only available to receive on those dates.
Mail From Mayor Wilson
[
]
Quotes
[
]
"I remember this town just starting from nothing, my oh my it's grown so much!"
"My favourite thing is to watch the sun rise and set over the water."