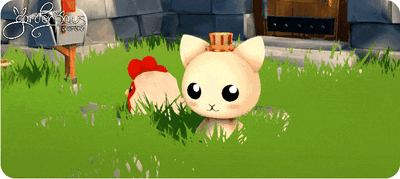 For characters as in NPCs, see: Characters​​​
Garden Paws lets players select different playable animal character bases, which can be customized further by choosing various faces, Skins, and Clothing items.
All aspects of character customization can be changed at any time throughout the game via the pause menu.
Character Bases
[
]
Original Lineup
[
]
Early stages of the game only included four character bases: Bear, Bunny, Cat, and Fox.
Kickstarter Additions
[
]
Players who backed Garden Paws' 2018 Kickstarter Campaign and chose the "Character Designer" tier helped the developers introduce six new bases: Badger, Chipmunk, Dragon, Bird, Dog, and Horse.