Snowy Owl is the final adult form of a Snowy Owl Egg.
It can only be obtained by hand-raising, and is not found in the wild.
It is fed Small fish whilst being raised in a Hatchery.
Use
[
]
Combining an adult Snowy Owl with a Basket in the Quick Crafting Menu will create an Owl Transport Basket, which can be used to assist with inventory management.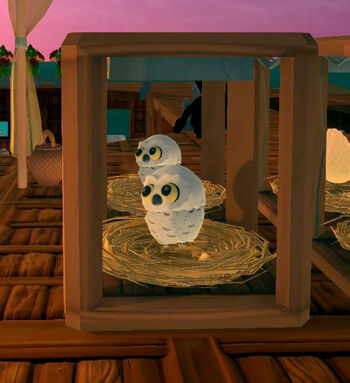 Adult Snowy Owls in side by side Hatcheries